Thursday, January 29 2015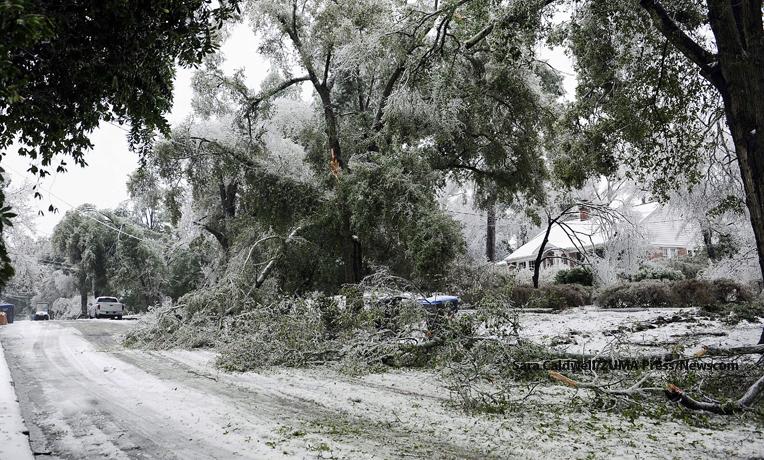 Dear Church Family,
Who can forget last February? Not many of us. About mid-February we were hit with a devastating ice storm. Many of you were without power for days and suffered damage to your homes. Looking back to last February, the ice storm is what first grabs our memory. I wonder what February will bring this year? Obviously, I hope we don't have another ice storm. What I do hope to see is that the month of February will be marked by a movement of God. Next year as we look back, I hope the first thing that will grab our memory will be something God has done.
As we move into February, we are trusting God to move in a mighty way. As you know, we are launching a new Sunday morning worship service on March 1st at 9am. This service will have a more contemporary sound but will remain Christ-centered. February will be filled with opportunities to reach out to our community and invite them to come and worship Jesus at one of our two services. During February, we will have a month-long prayer emphasis on reaching the unreached in our community. The unreached are those that don't know Jesus and those that don't have a church home. I am convinced that there are thousands of people near our church building that fall into this category. This month we will also have an opportunity to walk our neighborhoods and hang doorhangers inviting our neighbors to our church service. We will be handing out magnets to people to remind them of the new service. There will be yard signs, banners, radio announcements, facebook ads, and mailings. We want to do all we can to reach the unreached.
However, I am reminded of Psalm 127:1 which reads, "Unless the Lord builds the house, those who build it labor in vain." We must recognize that we need the Lord to move in people's hearts. We need to the Lord to make our efforts effective. Whatever we do we must do it by faith believing that the Lord is going before us. Let us ask the Lord together to move in a special way this February so that when we look back it will be the movement of God that grabs our memory.
In Christ,
Pastor Ron Jones