Wednesday, February 18 2015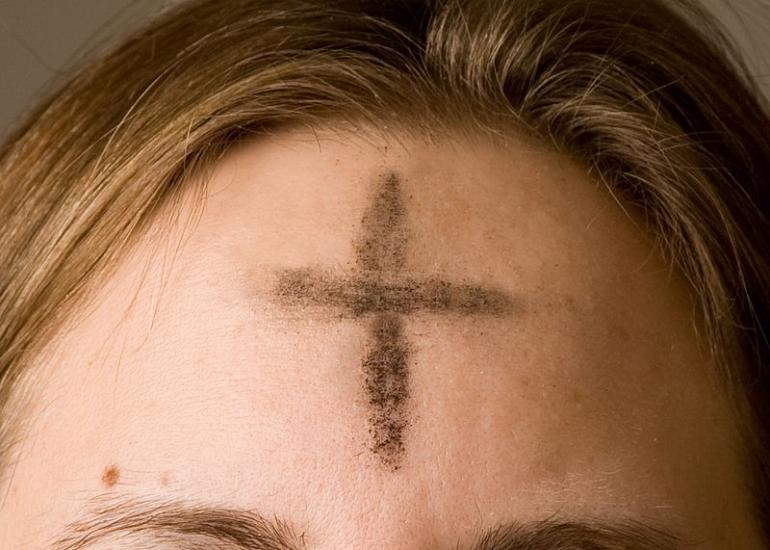 For many Christians the pathway to the season of Lent becomes visible on Ash Wednesday. Ash Wednesday is usually set approximately 40 days prior to Easter and marks off a special season of preparation. Traditionally, this season has been highlighted and practiced for centuries by Roman Catholics, Anglicans, and Lutherans. Among other denominations such as Baptists, Methodists and Presbyterians this practice has been largely avoided. However, this is not to say that some churches within these later denominations don't participate in Ash Wednesday. Yet, I think it is safe to say that it would make for a more challenging scavenger hunt to locate them as opposed to the churches in the previous denominations mentioned.
With all that said, I have had the opportunity to lead many services at The Hill Baptist Church on Ash Wednesday. As I prepared for these special times of confession and prayer, I incorporated many elements of Ash Wednesday services that are present in many church services all across the western hemisphere. There was a time of confession of sin and repentance. There was a time of Scripture reading. There was singing. There was a time of prayer. Even though the service was woven with similar threads there was one thread that was missing. There were no ashes. You may be asking, "Why would you leave out the ashes in an Ash Wednesday service?" One of the reasons that I leave out the ashes is that within our tradition there is a desire to be free of special days or holy symbols other than those explicitly prescribed in Scripture. In theory this may be true but in practice there seems to be more flexibility.
There may not be an official "church calendar" that we follow in Baptist life but there is a rhythm that we sense as the year unfolds. While Christmas and Easter rise as peaks in the twelve month terrain of time there are other days, events, cultural rhythms and seasons that lend their guidance to the life of the church. Easter is clearly a time when the church's eyes are focused in on the death and resurrection of Jesus. When you desire to reach the peak of a high mountain you must first map out the trail that will lead you to your destination. Since Easter is clearly a mountain peak in the yearly life of the church it seems appropriate to begin the ascent in a manner that will help bring the truths of Scripture and what Christ has done into clear view.
One may argue that Easter Sunday is no different than any other Sunday and technically I believe they are correct. One may argue that by elevating a certain day you entertain the potential for the gospel to be compromised and I can see how that could be the case as well. At the same time, the life of the Christian is to be one of constant renewal. Our orientation to the gospel of Jesus Christ must continually be refreshed. Our faith is refreshed through the reading of God's Word, the fellowship of believers, prayer, participating in the ordinances and perhaps in other ways as well. Another way our faith may be refreshed is by corporately as well as individually entering a time or season of focused evaluation. The season of Lent can be an opportunity for believers to voluntarily enter a season of prayer and fasting in order to see Christ more clearly and experience the gospel more deeply. Therefore, as we gather this Ash Wednesday there will be no ashes. But we will be reminded that we came from dust and we are a people that are always dependent on the goodness of God. As we gather for this short time of corporate reflection we be challenged to consider how we will spend the next 40 days in order to better understand and experience the gospel of Jesus Christ and make Him known to the world!